Services of IMB Webdevelopment
Hosting
IMB offers hosting of your website from 39.00 Euro quarterly.
Simply log in and get started.
Setup and Design

Consentio is the solution for customized, unique websites.

Not standardization, but individuality and efficiency are our mission.

Customized solutions
Consentio modular system provides an array of services and solutions for any kind of industry or business. Due to the tailor made setup the user enjoys the advantage of an optimized website experience.
Recent Projects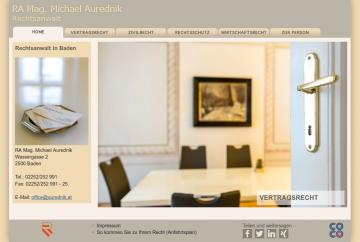 The most recent customer using Consentio for his web presence is www.aurednik.at.
Take a look at the website and experience the easy navigation, individual design and unique identity. Driven by Consentio, the customer not only benefits from the setup and launch concept. He also uses the advantage of our hosting services in order to be able to concentrate entirely on his customers.